Base de plein air
Sainte-Foy, Qc.
 N 46° 47.375 W 071° 19.830
Rendez-vous Québec 2013 
31 août 2013 - August 31, 2013
WELCOME!
The "Amicale des Géocacheurs de la Grande Région de Québec" (AGGRQ) welcomes you at our Mega-Event - "Rendez-Vous Québec 2013".
The organizing committee and Geocachers from Quebec are proud to welcome you in our beautiful capital. Jump in the Quebec French culture while participating in your favorite activity, Geocaching.  Come have a great time with us!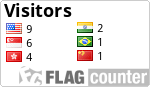 Only two bridges away
from the Great Adventure!